Visual Brand Language, Form Development
the Zoom H1X is a redesigned of the iconic H1N, a low-profile field recorder used by musicians, vloggers, nature recorders, samplers, and countless miscellaneous audio recording sub-communities. The goal of this product is to create a more intuitive, easier-to-use recorder, while following a contemporary evolution of Zoom's visual brand language. 

Joseph Kamaru is a musician from Nairobi who uses field recordings to create meditative soundscapes. All of his recordings are captured on a handheld recorder, and then he "collages the pieces into lengthy drones where the real-world reference points dissolve into a haze".
I decided to target my redesign towards the "stick it in your pocket" consumers of field recorders - the ones who want a light, portable audio capturing device that can record high-fidelity audio anywhere, and use it to make music.
Kamaru is the perfect example of this.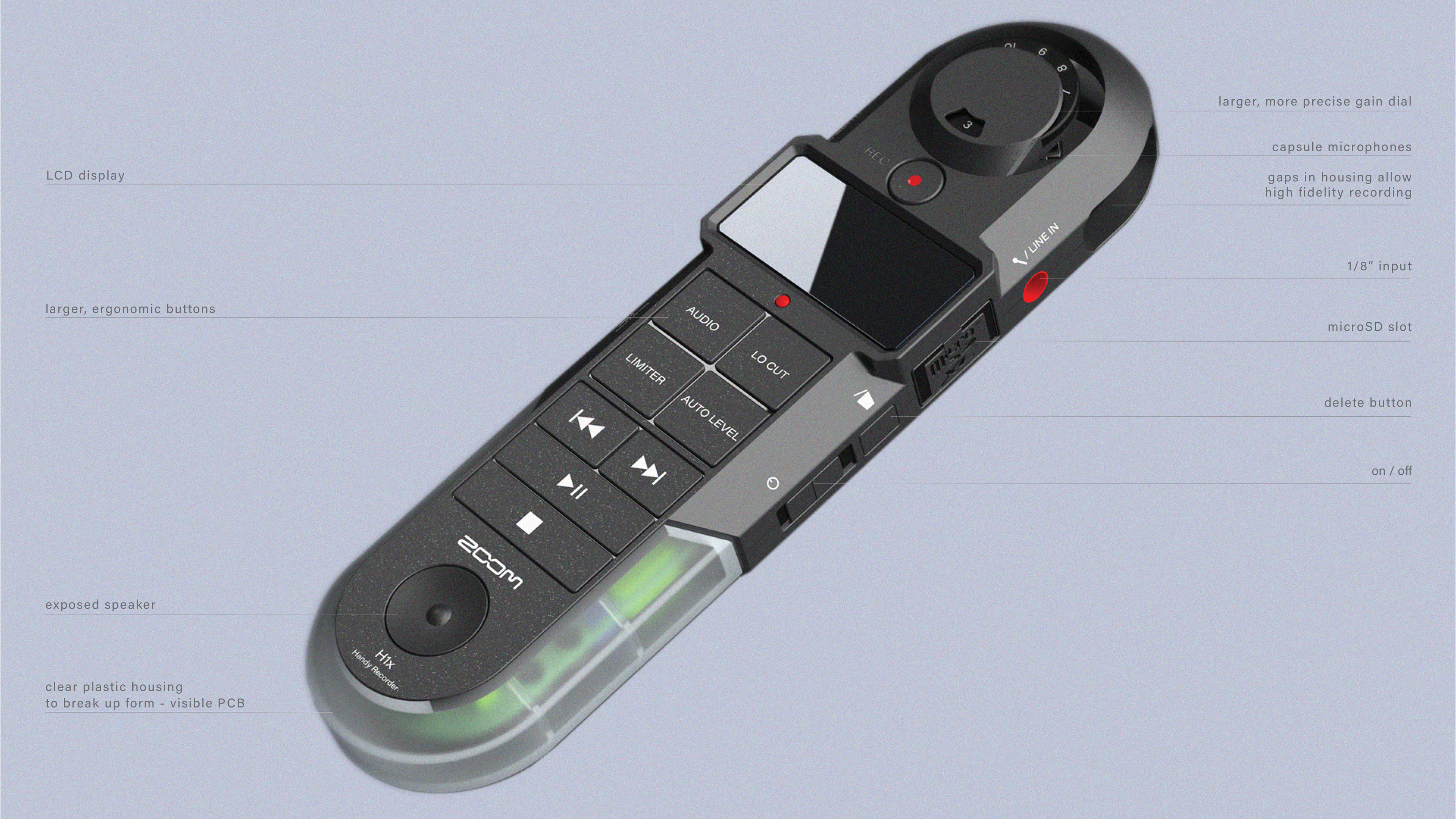 1. Primary half of ABS housing
5. 45° Opposed Capsule Microphones
7. 1/8" Audio Input / Output
8. MicroSD card cover / port
10. Clear housing bridge, visual element
11. Bottom half of ABS housing