Design Language, Form Development and Execution
Tessera is a communal hub for any group of people sharing a home environment. It explores a radical shift in the perception of digital intrapersonal communications, packaged nicely in a distinctive form language. 
The user experience strives to disrupt current smart home technology by lifting the burden of constant information overload and decreasing screen time. 
Mingzhou Gu (UX/UI) - interface design, user experience
Ke Ye (strategy, ID support) - designed charging dock
In order to decide on a proper scale for the Tile unit, we created a range of foam core mockups to determine optimal legibility from various distances (3ft, 5ft, 10ft). The 4" square form produced the most legible result without feeling like a dominating tech device mounted to the wall.
Final Prototype + Charging Dock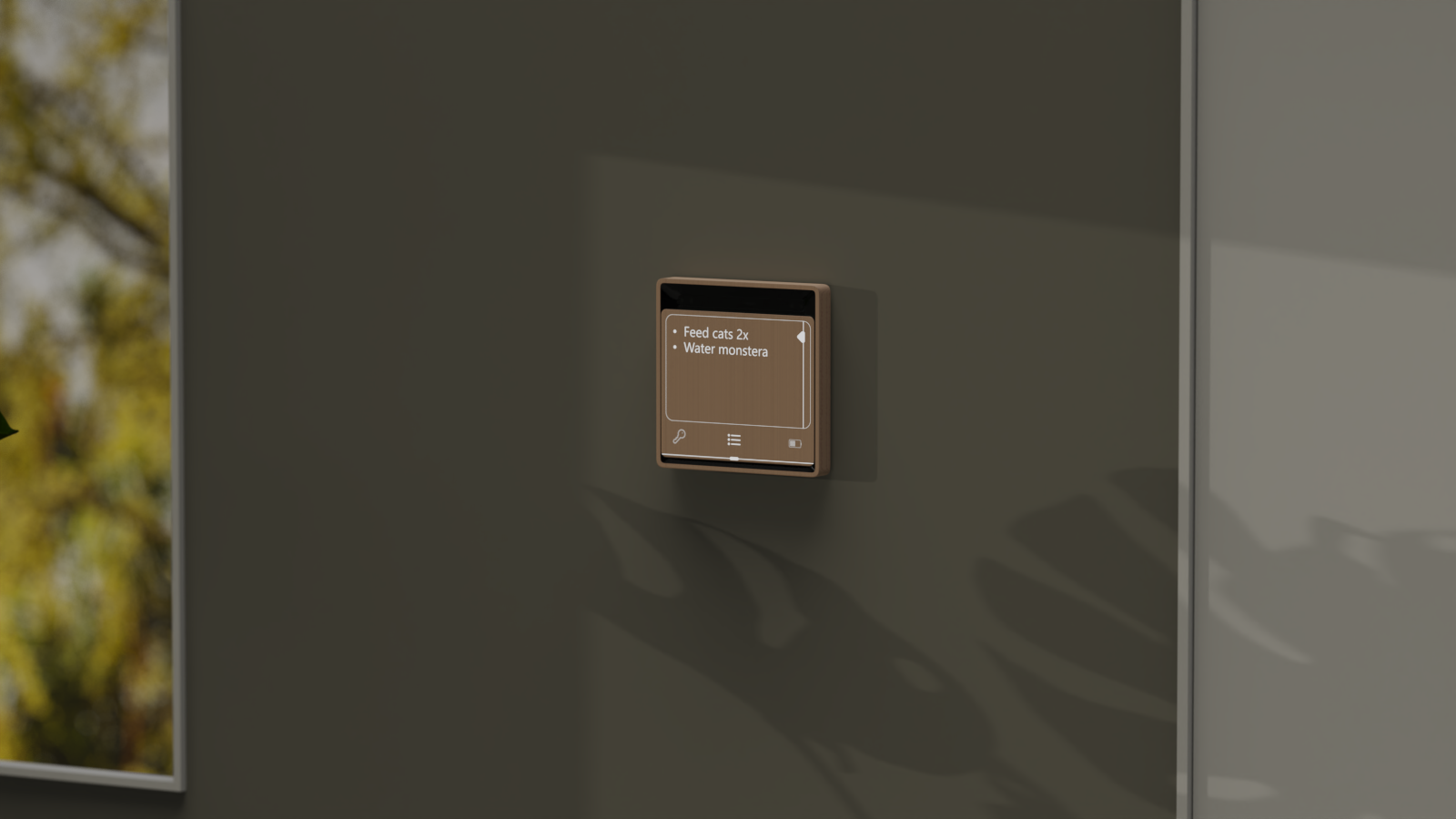 CMF Strategy: Natural, Light, Dark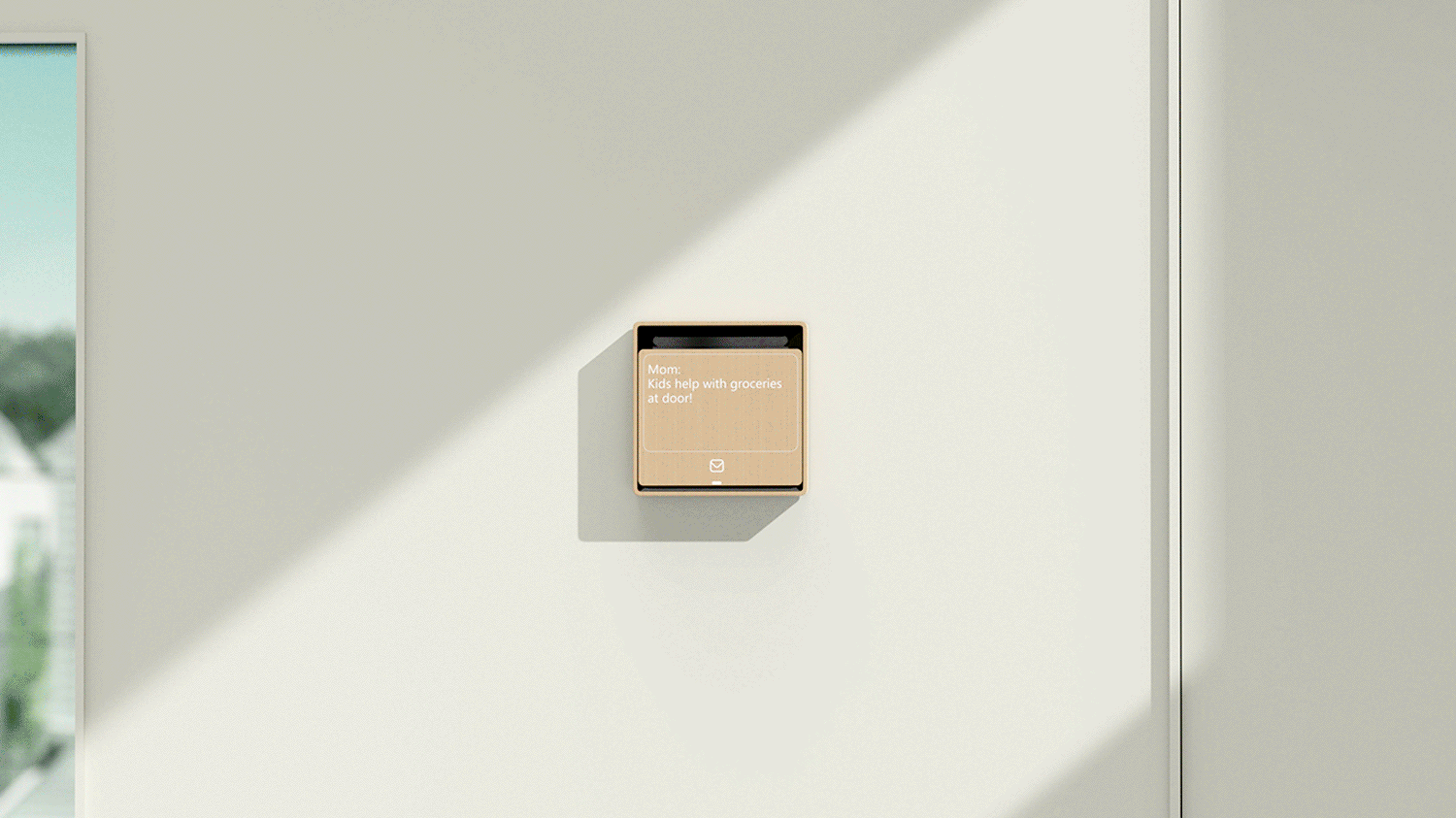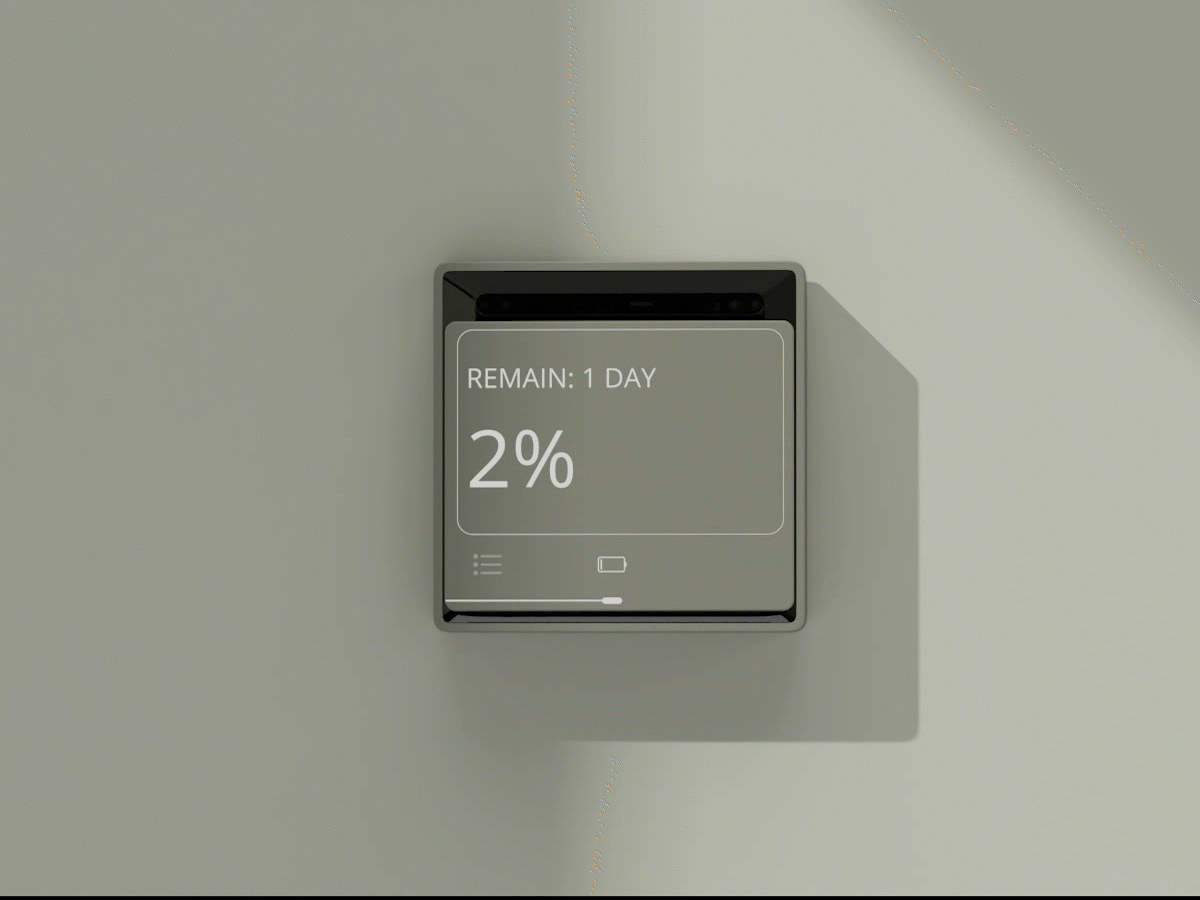 2.

Full Charge

: After approaching, the Tile will show green to indicate full charge
3.

Dead Battery

: Once the battery dies, it will display a red light
​​​​​​​
4.

Battery Low

: When the battery level is low, a yellow light will display