This project is born out of my own personal interest in ceramics as a material type and exploring unique ways it can be integrated into product design.
The scope of the project is to create a family of home goods products that leverage attributes of ceramic materials, while conforming to an established visual brand language. 
The products are meant to convey a pleasant surprise through the unconvential material strategies, and give the product a higher-end perception, and encouraging sustainable product ownership habits.  
A vessel with simple form that allows for the storage of liquids. The raised surface allows for an exposure of the true clay body, as well as an index for fingers while holding. A variety of clay bodies, glazes, casting times, and other variables were tested utilizing this mold.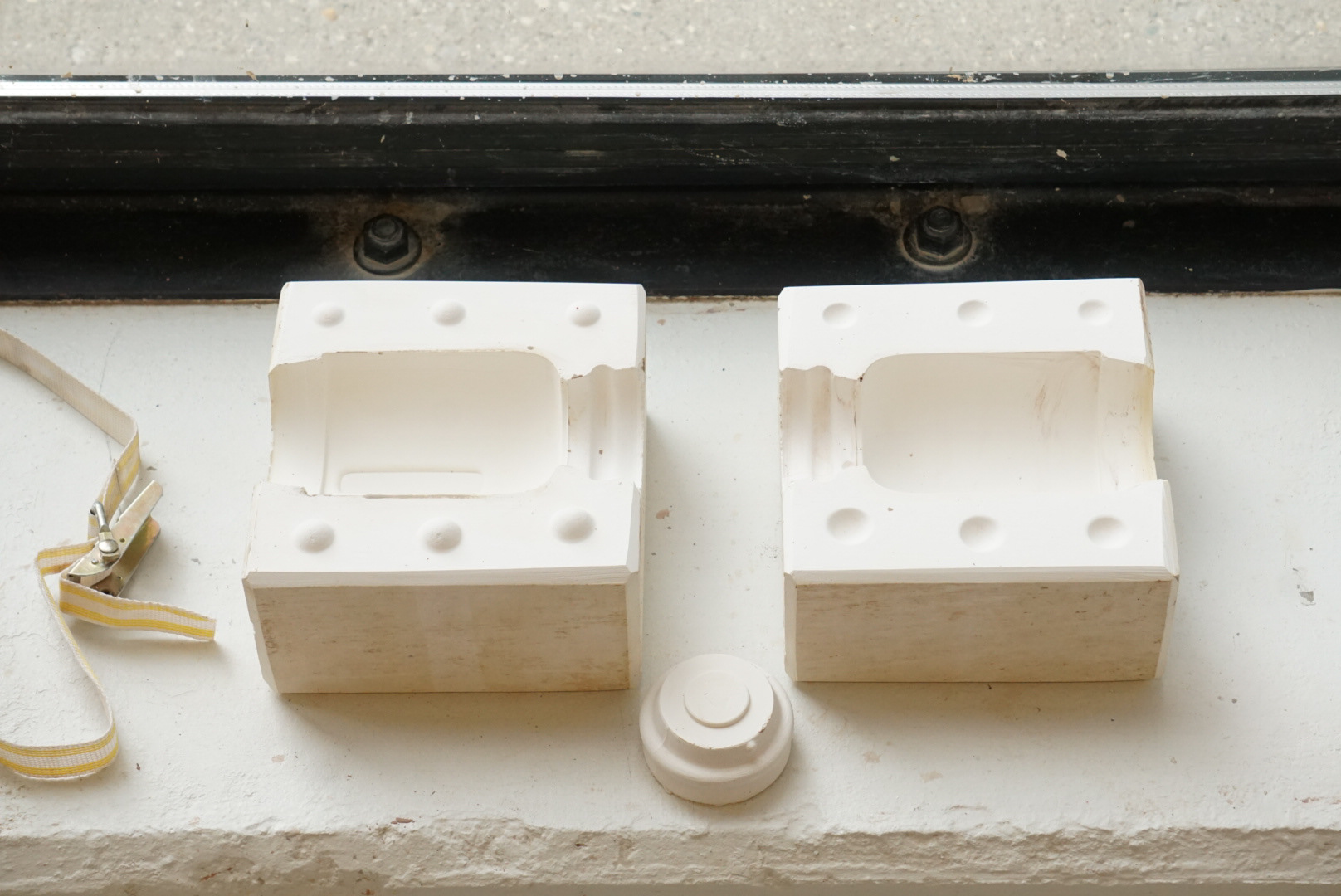 Utilizing ceramics as an insulator to maintain heat on bread. Stylish, and a blank canvas for decoration.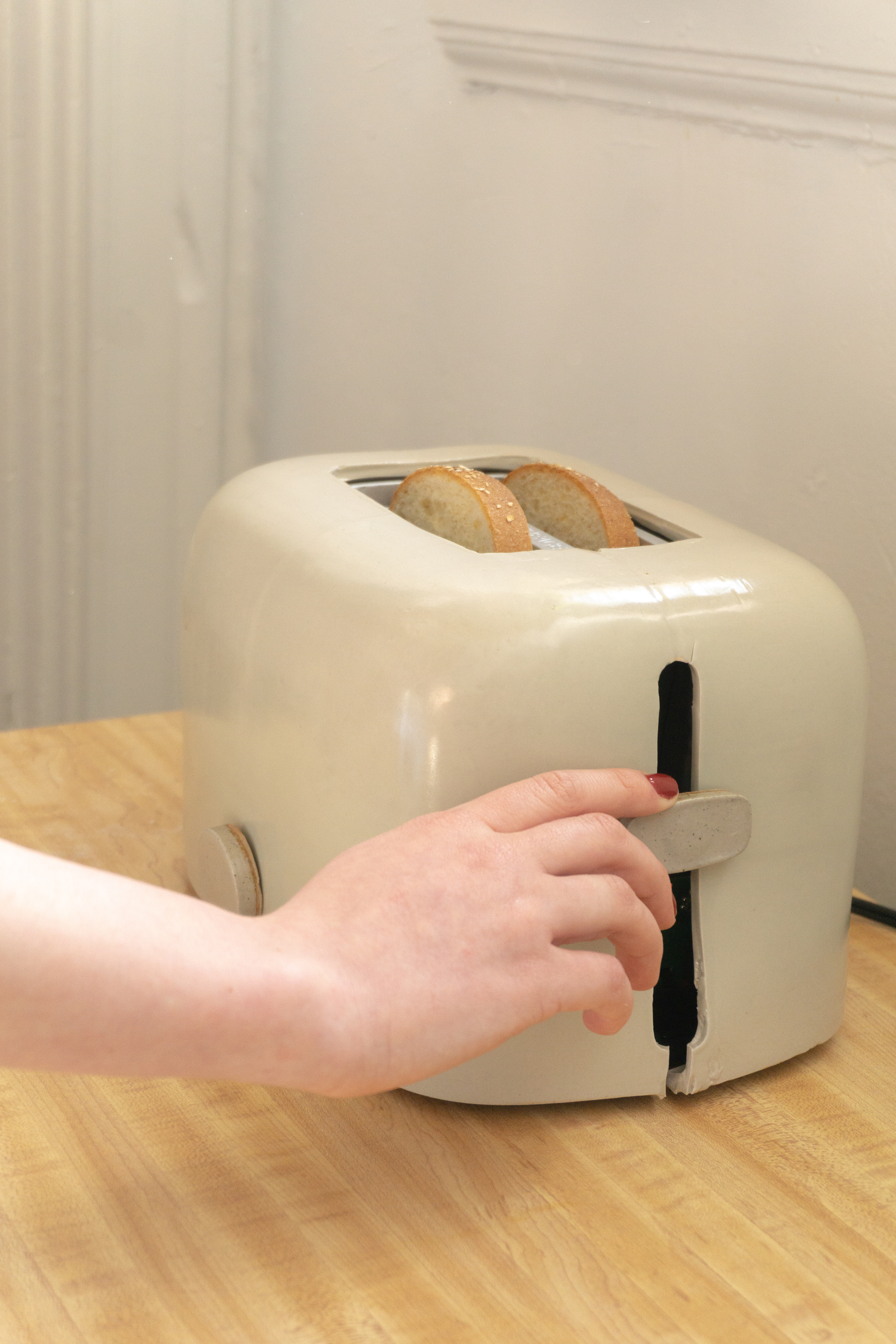 Perhaps the most challenging - this product required full lighting engineering, as well as many tests to determine the appropriate wall thickness of the porcelain. After time spent ideating, molds were created and tested utilizing different clay bodies. A total of 15 were made. 
My final thesis exhibition, featuring physical artifacts of the toaster, lamps, and cups, as well as the original molds, a binded processbook, and a poster showing part of the process.