Smart Product systems, brand language 
the ANA (automated nurse assistant) is a modular auto-guided vehicle built for assisting nurses in hospital, community living, or outpatient care facilities to alleviate simple patient requests that can distract nurses from more vital tasks. 
this project was completed over the course of a semester, and relies on research and data obtained upstream. Basic summaries of this data are captured, but in-depth analysis is available upon request.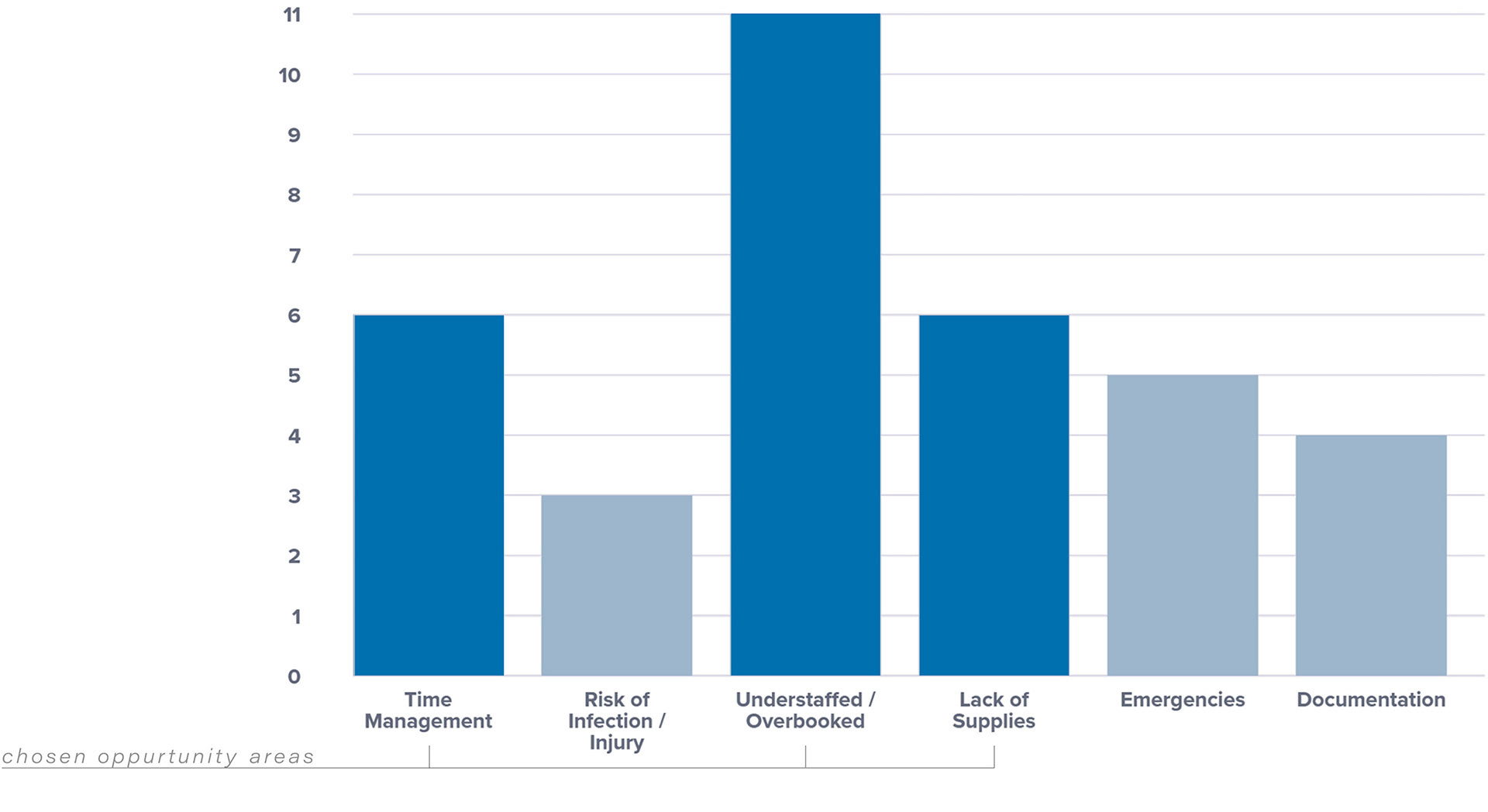 Healthcare Automation Form Benchmarking 
Automation Form Benchmarking
1. Room Assist - follows nurse into patient rooms to prep
2. Standby - waits for guidance 
3. Tandem - uses interface to assist nurses to educate patients on procedures or activities
4. Stocking - follow nurse into storage rooms to load with relevant supplies for upcoming visits 
5. Security - monitor nurse / patient interaction to insure both parties are safe and secure 
1. Video Calls - allow patients to call nurses, or Facetime relatives or friends without needing to interact with their device 
2. Serving - front tray and indents allow for transporting of food and beverages to patients
3. Stocking - front tray can also bring things directly to patients 
4. Report - AI is capable of having meaningful conversations with patients, and can report back to nurses